Introducing new series
IBEX EIGER
UP TO 670 WATT
S-FIX
Ballasted Mounting System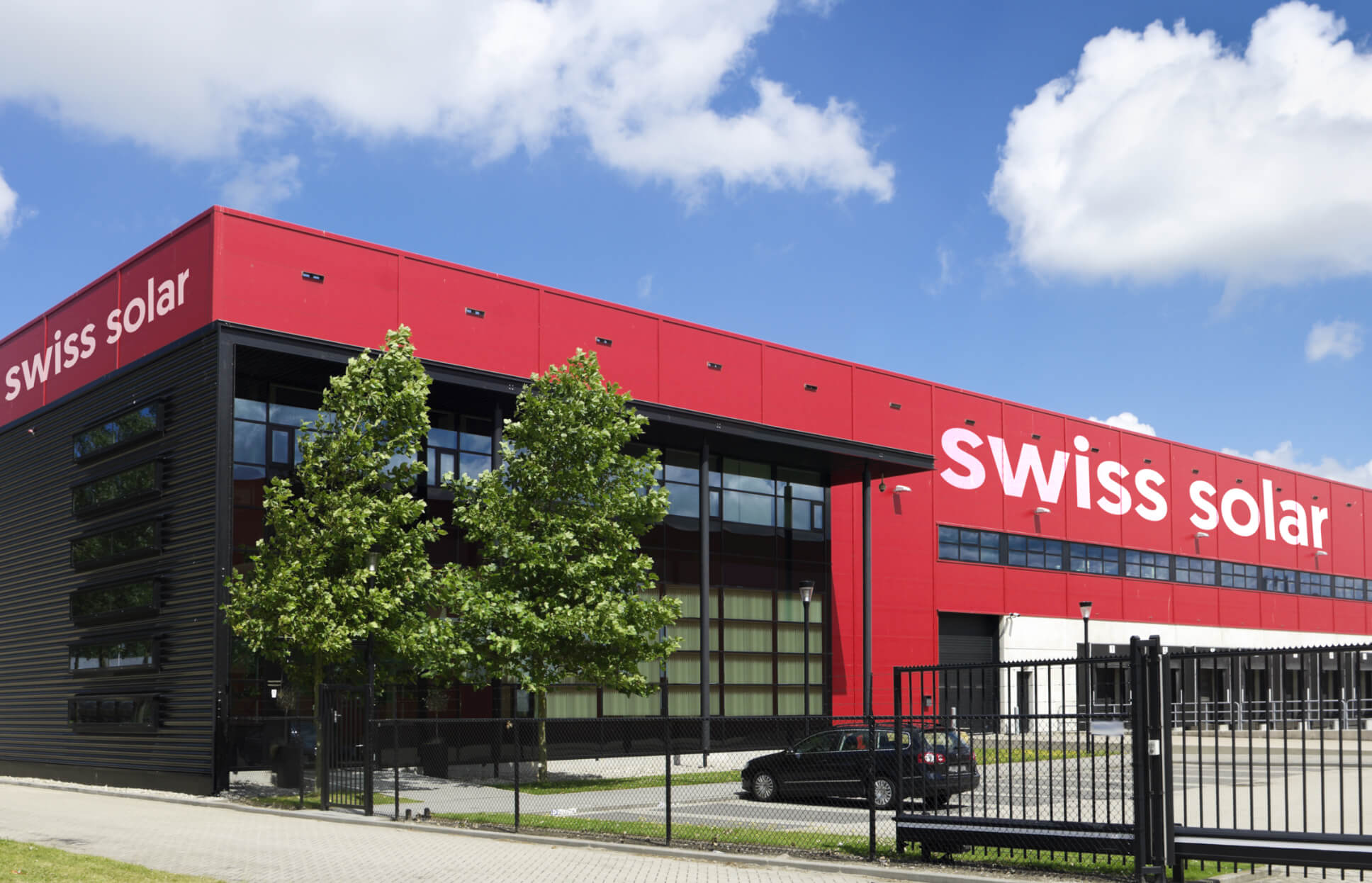 WHY SWISS SOLAR AG
SWISS SOLAR AG manufactures high-quality solar modules and is leading and globally active technology company.
SWISS solar modules are engineered in Switzerland and meet the highest quality standards . As an internationally recognized premium brand.
Zjistěte více
EXCLUSIVE
PACKAGING
Exclusive packaging created by our designers and engineers for the safe and reliable delivery of solar modules. The state of the art design of solar the packaging and solar modules makes the product emotionally attractive to the most demanding customers. Stylish packaging sets the product apart from other producers. To be part of SWISS SOLAR AG is to always be ahead.

PRODUCTS
108 CELL HALFCUT MONO PERC MODULE

Více

108 CELL HALFCUT MONO PERC MODULE

Více

120 CELL HALFCUT MONO PERC MODULE

Více

120 CELL HALFCUT MONO PERC MODULE

Více

132 CELL HALFCUT MONO PERC MODULE

Více

132 CELL HALFCUT MONO PERC MODULE

Více
RESIDENTIAL

MONOCRYSTALLINE MODULE WITH
HALF CELL TECHNOLOGY

The new modules IBEX 120MHC-BLACK from SWISS SOLAR impresses with its outstanding visual appearance and particularly high performance on a small surface thanks to the innovative engineering

The modules assembled with half cells not only generate more power output, but also perform better during daily operation as a result of lower temperature coefficient of power, along with reduced shading effect on the energy generation, lower risk of hot spot, and enhanced tolerance for mechanical loading.

Více

UTILITY

144 HALF CELL MONOCRYSTALLINE
MODULE WITH PERC TECHNOLOGY

Higher efficiency Mono Perc Cell Technology
Low current density technology to decrease the internal power consumption effectively

MBB and HC technology to reduce the negative affection to yield caused by micro crack and shadow
High power output lead to lower BOS cost

Více

COMMERCIAL & INDUSTRIAL

EiGER HALF CELL MONOCRYSTALLINE
MODULE WITH PERC TECHNOLOGY

The IBEX EiGER, with power classes up to 670 Wp. This modules Powered by high-efficiency PERCIUM cells, this series of high-performance modules provides the most cost-effective solution for lowering the LCOE of any PV systems large or small

Více